Larry Griffies, Chairman of the Deacons
Born and raised in Coweta County, Larry Griffies has been a member of Bethlehem Baptist church for 14 years.  He has been proud to serve as a Deacon at Bethlehem for 11 of those 14 years so far.
---
Mike Findley
Mike Findley moved to Coweta County in August of 1970. Due to the neighborly actions of the men of Bethlehem Baptist Church, he and his wife began to attend the church right away and became members soon after that. He was ordained as a Deacon in February of 1975.
---
Kevin Cost
Kevin Cost has lived in the Coweta area for 48 years. He returned to Bethlehem two years ago with his wife Olivia and has served as a Deacon for a year. Telling jokes and laughing with others are some of his favorite parts of life. Kevin always feels moved by verse John 11:35 – "Jesus wept." and considers it to be his favorite verse in the Bible.
---
Dane Sitzman
Dane Sitzman joined Bethlehem in 2020 with his wife and three kids. He has lived in the Newnan area for twelve years. At age 21 he attended a Men's Purity retreat where he accepted Jesus Christ as his Lord and Savior. In early 2023 he was asked and felt the call to become a Deacon.
---
Horace Phillips
Horace Phillips became a Christian at a young age. He became a member of Bethlehem Baptist Church shortly after he and his wife Joan were married in 1990. He became a Deacon of Bethlehem in 2005. He has also been teaching Sunday School for over 25 years. Horace has two children and three grandchildren and is employed by the Newnan Post Office.
---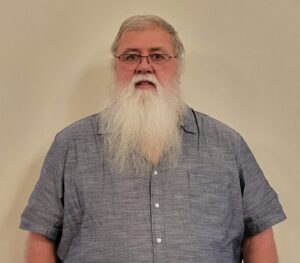 Terrell Blakenship
Terrell Blankenship has lived in this community for his entire life and has been a member of Bethlehem since 1991, the same year he accepted Christ as his Savior. He has served as a Gideon for twenty-nine years and was excited to begin serving as a Deacon at Bethlehem in early 2023.